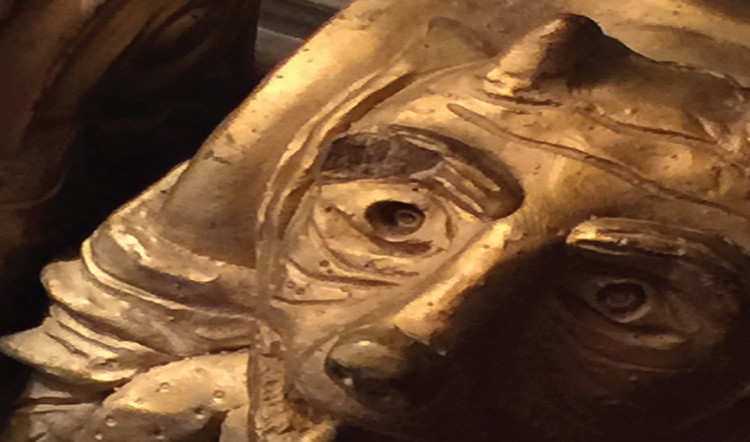 A Gamemaster by Any Other Name: What to Call "That Guy" in tremulus?
Today, we're going to get into the realm of semantics. Hold on tight. And, yes, you may provide feedback. You may always comment. You know that. Just give me a moment.
I've been wrestling with what to call the GM in tremulus. Do I label him GM? That sounds a bit generic for me, for this. Do I label him Keeper? That sounds good and I'm still up in the air about this. It's certainly proven and familiar in the genre. I've tossed about other names, such as Narrator, and have settled upon Doomsayer (at least for the moment). Why?
Let's look at the definition (as defined by Merriam Webster Online) of doomsayer: one given to forebodings and predictions of impending calamity.
That fits what I see as the role of the GM in this particular instance, and we have the nice abbreviation of the DS to boot (with a little creative license).
I posted this up on Twitter today and it was batted back and forth. Some folks weren't really down with it right away until I expanded it. Sometimes, contextualizing things really helps everybody. For me, it forced an idea to become an IDEA. More concrete. I needed to provide this lone, little word some backup. So I did.
I can see something like the following go into the Doomsayer's Section of the Book
As the Doomsayer you should give portents and drench the scenes with strangeness and weirdness whenever possible. Paint the canvas with horrible imagery and look at the world through a cracked lens smeared with ichor.
After I posted this, someone said players might question it. They reminded me of the old adage regarding "ignore the doomsayers". Fair enough, I thought. The Player's Section could have something like this in it.
Ignore the Doomsayer at Your Own Peril
While the name might suggest he is out to get you, he is there to present the world in all its horrifying truth. Heed his words. Act as you will.
So, while I didn't plan to step so heavily into this space today, the conversation was both intriguing and enlightening and, yes, even helpful . Maybe there is something to this Open Design business after all?
Until next time, I bid you, dear reader, adieu!