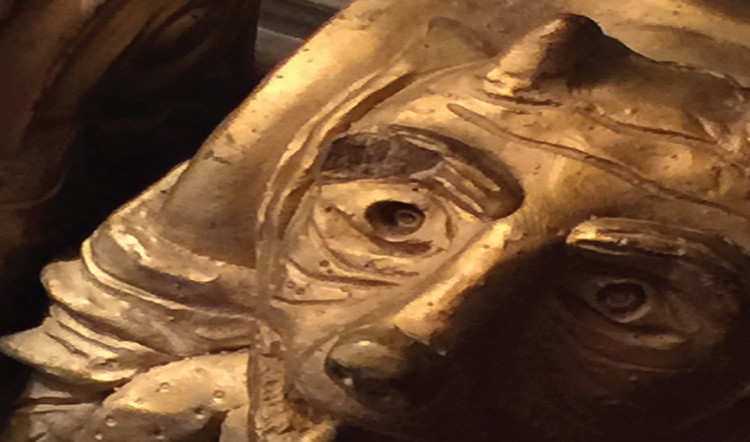 GenCon Retrospective and Game Lust
Hello All.
I've got to say that this is my second GenCon in a row and as much as I enjoyed myself last year, this one was even better. I started to make a list of industry luminaries I got to rub elbows with, but thought better of it. That's not my style. How about some cool people I know that it was neat cutting up with and sharing a bit of conversation? Heh. You're not going to get that either. All I'll say is I got to go to my first Industry Party and leave it at that. I just opted out of name dropping. I typed a few names and then deleted them. It looked altogether too prententious on my monitor just now…so moving on.
The True20 Bundles were extremely popular. Those were where you could get all three of the T20 books available: True20 Adventure Roleplaying, True20 Bestiary, and the Worlds of Adventure featuring Agents of Oblivion. The games I ran for T20 were split between people wanting to check out the system and those here for the setting. All save one session was full, so I consider it a success. Everyone loved the system, my gamemastering style, and thought AoO was pretty cool. I explained to them that the Sanity system is something of my own creation and they'd be best served buying WoA if for no other reason than that and all my modern weapon conversions.
RunePunk, on the other hand, delights me with its buzz. All the games were sold and oversold. One session had fourteen people show up, eight of which with actual tickets to a 6 person game. I accomodated all eight of them and sat there for a moment, caught my breath, and said, "Okay, this might be daunting if it were not for Savage Worlds. This system can handle it."
I've got to say that everyone came to RunePunk specifically for the setting. A bulk of the players were absolutely new to Savage Worlds and I got one nice email that read as follows:
Hi Sean,
My two friends and I participated in the Runepunk Demo on Saturday morning (10am). I just wanted to say how much we enjoyed your demo and game mastering style. It was one of the highlights of the games we played over the three days we attended.
My friend Ian took pictures, and I'll get him to send those to you.
We went out and purchased the Savage Worlds core rulebook right after the session. If you ever need a group to playtest Runepunk (you're probably past that stage already), let us know. Otherwise, we'll be looking for it in the late fall/early winter as a welcomed break from our d20 sessions. I have a few players who are simply looking to do something different and SW Runepunk will be right up their alley!
Thank you again,
Kelly Davis
(Overwrought player)
That's what it's all about. Makes the trips and the demos worthwhile.
I made some new friends and networked the nights away and had a blast doing so. During the days, I ran lots of games and had a blast doing those too!
Thanks to all of you I came into contact with for receiving me so nicely and making the trip so delightful. It's good to be back home, however, writing, designing, and otherwise toiling away. If I don't see you before then, I greatly look forward to crossing paths with you at GenCon 2007!
I will definitely get up my cool list of games I came into contact with/and or purchased within the next couple of weeks if at all possible. It'll go back to those encountered at Origins. So many games, so many times. Nods to a few go out now, however.
Artesia: The production quality rocks. The art rocks. The few pages I've managed to squeeze in to read rock. Good job, Mark!
Deleria: This game by Phil Brucato is just plain cool. We shared a panel at Origins and his game sounded neat. I admit I initially thought it was a larp, which I don't do, but it's a unified game system that can handle LARPing, RPGing, and some other -ing, if memory serves partially correctly. It's cool urban fantasy. I've only got to flip through it, but don't let the cover throw you off. This seems to be very much in the vein of Gaiman and the passages I read flowed like Lord Dunsany himself had ghostwritten them.
Dread: Ready for a cool concept for a horror rpg? Using Jenga, that's right, as a task resolution game mechanic. It won the most innovative game at the ENnies and after talking with one of the designers, I snagged it. I have only recently unpacked it, however.
The Edge of Midnight: I came into contact with this thanks to Studio2. It's got a nifty new resolution mechanic that I like and the warlocks and gaunts seem neat, but I've skimmed through about fifteen pages, read maybe half that, but what I like I've seen, and will revisit this one definitely after RunePunk wends its way to the printer.
No more. I've got to get back to working on my own stuff, but check these products out if you're looking for a bit of cool.
Game on!
Regards,
Sean