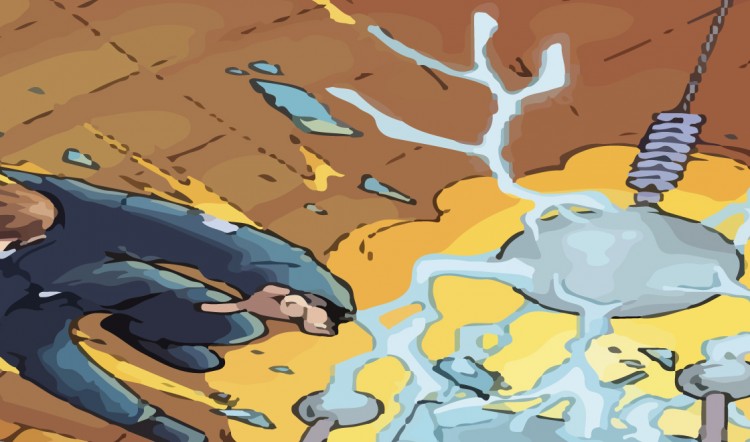 In the Mix
Greeting and well met, jobber. Good to see you make your way to the mad lab. Today, we'll be talking about the happenings in ScatterPoint a bit. If you're not familiar with such, you should check out the RunePunk section. If you're in the know, we'll give you the gladhand and a few tips so you won't be sleeping steam this season.
First off, you're probably wondering about the RunePunk GM Screens. Well, they're coming. A few have made the rounds and the word is good, so you can be looking for them in the not-too-distant future. In fact, we may be offering some goods up for sale straight from us before too terribly long.
Next up, DarkSummer awaits. It may or may not be bundled with the screen as we're still ironing out some details on this project.
Finally, in our RunePunk trivecta, you'll be glad to hear of the Clockwork Dragon project and the adventures that will await you.
Have no fear, RunePunk is a passion for us. A terribly dark and shadowtwisted passion, certainly, but a passion nonetheless. More darkness will be served in due time…in due time…
Regards,
Sean