LATEST NEWS
Hi there! RBlog is back up and running!
Have questions about your account?
Press the MORE INFO button below.
More Info
Jump into the future. Leave the past behind. Leave the planets behind, as you plunge into the unknown reaches of space in this futuristic playset for tremulus.
Take Flight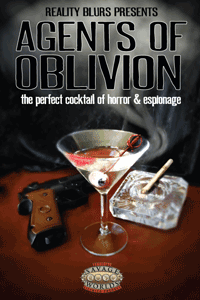 The Perfect Cocktail of Horror and Espionage,
Agents of Oblivion is THE espionage game for your table.
Check it out.
The Relaunch Sale
To celebrate our shiny, new website, we're offering 10% off all purchases for a limited time!
Use couponcode – thenewblur – upon check out.
Shop Now