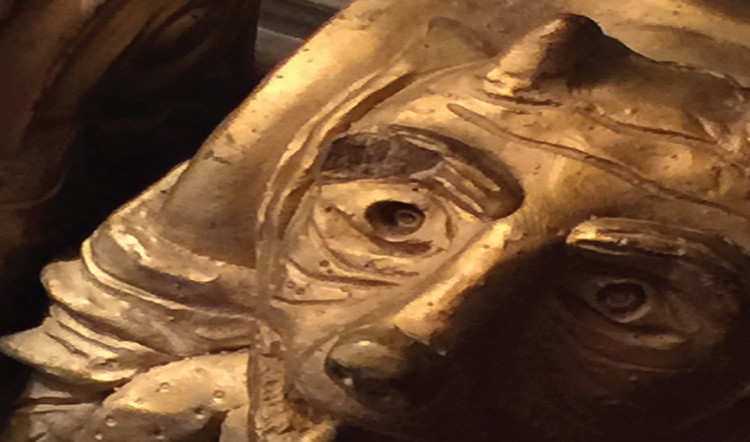 Twas the Night Before (Origins)
That's right, boys and girls, tomorrow morning will see yours truly jetting his way to lovely downtown Columbus, Ohio for yet another exciting adventure at Origins Game Fair. I enjoy it immensely. It's a big show, but there is a degree of intimacy not found at GenCon, and really gives me a fantastic opportunity to connect with you, our fans and loyal supporters.
My schedule seems to be already rapidly filling up. I'll be getting an opportunity to try out Innsmouth Confidential as well as play in a larger variety of games than I ever have before. This trip, I'm hoping to devour new experiences. In addition to Fiasco, I'm looking forward to playing some Hollow Earth Expedition,  FATE (in one iteration or another), and, of course., plenty of Savage Worlds!
Everything is packed. I've got two decks of cards, a set of FATE dice, Ubiquity dice, three sets of polys (including a set of the rugged Deadlands dice), and Realms of Cthulhu bennies. I've got adventures galore in my bag of tricks–RunePunk, Iron Dynasty, Realms of Cthulhu, and Old School Fantasy. I typically grab a copy of my rules from the booth set-up, but this time I have them all packed as, otherwise, I'll invariably not have them when I most need them. In addition to the books I've written, I'll be carrying along three other games, Hollow Earth (by our friends over at Exile Games, Diaspora, and Fiasco by Bully Pulpit Friends. As an aside, I'm hoping to get an opportunity to play the latter game with Jason Morningstar himself. I really hope I can make that happen. All in all, I'm the most prepared I've been in years and the train doesn't stop there! Tomorrow brings yet another new release, so keep an eye out!
I'm starting to wind  down now and am going to try to bed down early. Sleep comes in rare little slices at the show and if I don't grab what sleep I can now, I will only lament it the rest of the week. If you're going to the show, please come by and say hello! You'll have the best chance of catching me around the Studio2 booth, but I do have the best of intentions of keeping you all up with where I am at (nearly) all times (unless I have a secret meeting or something and, then, y'know, I couldn't really do that because it would defeat the whole purpose, wouldn't it?
If you can't make it to the show, find solace in some of our products. There MUST be something you're dying to have, so why not indulge yourself a little? It's only a few clicks and you can be with us in spirit.
Until next time, I bid you, dear reader, adieu!