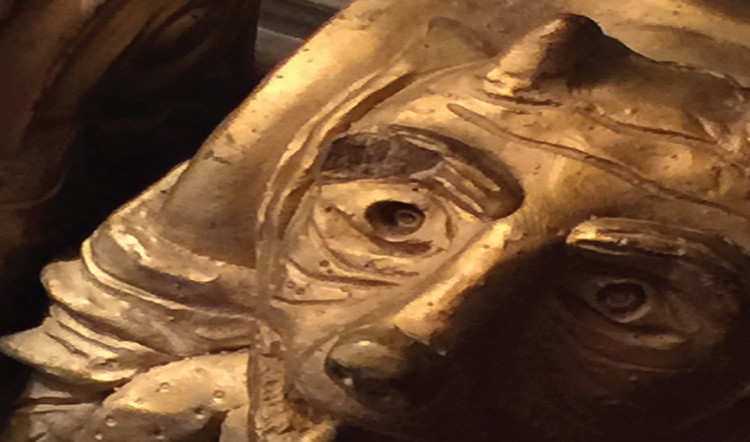 A Bit of What I've Been Up to Lately
Hello All,
I could certainly put this into The Dirt or The Mad Lab, but this is awfully informal, so I thought I'd keep it here in the RWR. I know I tend to be quiet about what we absolutely have in the works, because chaos seems to be my mistress, but I'm happy to report we've got Iron Dynasty: Way of the Ronin into the hands of everyone who's pre-ordered copies (or at least I have it on good authority they've left the warehouse).
To totally break with tradition and immediately disappear and leap onto something entirely unrelated, I've been diligently writing support materials for Iron Dynasty. I mentioned Secrets of the Sensei a while back, and I'm still up in the air about the line name, but essentially what I've been working away on are two things I asked some of you about on Facebook. If you follow along over there, you already know, if you haven't you're about to find out. I'm working on a series of province guides which flesh out each of the different realms a bit more, and we think you'll find them quite useful. Parallel to that, I've also been working on adventures. This means you'll be getting a regular stream of Iron Dynasty goodness coming your way right away. I've been close-lipped on this, but unless my computer blows up (heaven forbid), we should be on track to start getting these materials out the virtual door, and available for download in the near future. The plan is to release them on a regular schedule, but I'm far enough ahead to let you know what's up on this front.
You may find their presentation a bit of a departure from some of our stuff in the past, but we wrestled with some concepts long and hard, and ultimately felt the format we're going with is one which gets the information into your hands as expeditiously as possible. If not, I'm certain you'll let us know when we spring the material on you.
If you've read Realms of Cthulhu, I encourage you to check out Iron Dynasty. I really starting hitting my stride with RoC and think Iron Dynasty is pretty special. It's something I wanted to work since the formation of the company back in 2004, and I poured a lot of heart and soul, and countless hours into getting it where it is. I owe a lot to the gang who've pitched in and challenged me along the way as well.
We hope 2011 to be a solid year. We have a lot of good things planned and written and edited, but as you know, that's only one leg of the journey from conception to completion. We hope you stay tuned, buy more stuff, and join us as we see where this year takes us. And, remember, we'd love to hear from you! So comment, will ya?! Your words are converted to writing energy which enables us to continue each and every day. Until next time, I bid you, dear reader, adieu!
Best,
Sean