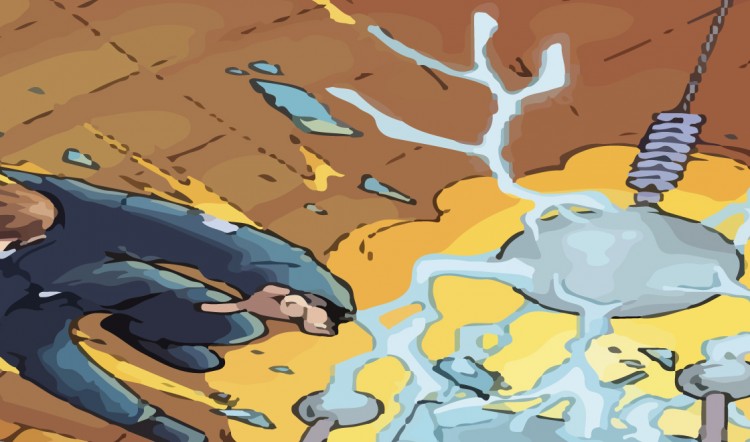 Almost made it…
As the year draws to a close, there are things I can't yet disclose, but all will become clear as we enter the next year.
2005 introduced Agents of Oblivion and Iron Dynasty in a capsulated form and I made a lot of good contacts in the industry. It may not be apparent, but I've been working on a lot of things simultaneously, rather than just the one thing, but the focus has been narrowed and people have been brought in to help in the flow of things.
Announcements on certain things are imminent, I assure you.
What's in store for next year? RunePunk, most assuredly, and the Unnamed Book of Villainy for M&M Superlink, to be followed up by some things that shall be announced here in January, that are in the works.
I want to thank everybody for their support and good will and the friendships and acquaintances I've already made. I'm doing what I want to do and giving it my all. It's hard work and getting strep throat two weeks ago has really hammered my enthusiasm a bit, but I'm getting better. Promise. That's what the almost made it references. I nearly didn't get sick this year. I'm not about to wax on about my puny childhood…at least not today, but, hey, I've got one more report before the year's over.
Hang tough. Have a good Christmas. Drink some egg nog. Enjoy your time with family and friends. Reflect on inner peace and outer tolerance and chill out for at least a few days doing nothing game related so you'll be ready to get your game on in the New Year!
Peace out.
Sean