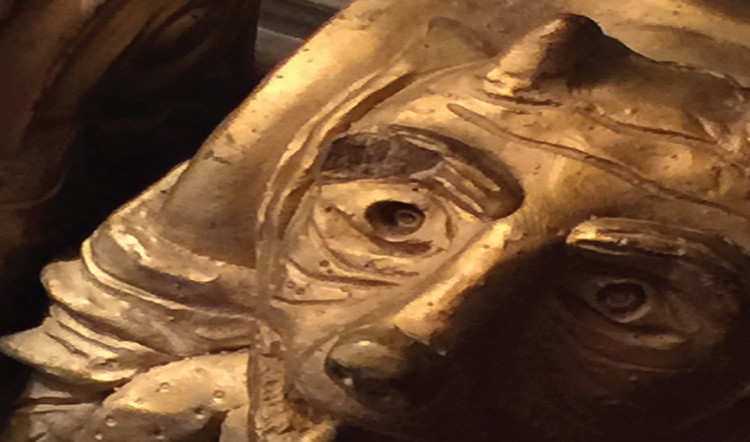 Convergences: Endings, Beginnings, and Random Threads
Today, I wrapped up the last of the Elder Mysteries for Echo of Dead Leaves. Before you put on your cultist robes and begin singing Kumbaya or Ia! Ia! or some other scary chant, there is still work left. Connective tissue and other bits and pieces must be put into their properly moldering places. I admit excitement and a touch of jubilation.  This is a notable achievement as I wracked my brain to craft each of these Elder Mysteries to work within the confines of the setting, to integrate well, and, most importantly, not be repetitive or derivative of one another.
When one works long and hard enough and gathers together a skill set, it can be easy to fall into formula if one's not careful. It's not even intentional. This is by no means meant to confuse style with substance. I have a certain style in my work. My word choice often differs quite a lot from those by other folks. To whit, you hear my voice and you know when I'm writing. This is something which took a long time to refine, though it came on at an early age. The formula of which I speak is when crafting adventures, scenarios, or other short pieces of work. There is an underlying structure or frame found within them and, as much as I enjoy writing all these adventures and such, I confess a hyperawareness to ensure a differentiation between adventures in a series (such as with the Kesshi Tales or within a plot point campaign). Granted, there is a certain rhythm inherent in different genres and settings and some gravitate more towards certain thematic elements than others. Yet, there is convergence. They all serve to entertain.
Today's title is convergence and I not-so-subtly worked it in. I want to talk a bit more about that topic. Something we'll explore at more length tomorrow. It has to do not only with the convergence of technology and gamer culture into the pop culture, but the blurring line between creator and audience and actor and reactor. We live in some really strange days. When I look at a flyer from Bed, Bath, & Beyond and see ads for iPad cases (and more), I know we truly live in a cyberpunk world. It doesn't come in with whimper or go out with a roar, the future comes in with an ad campaign. Where it ends up? God only knows.
Until next time, I bid you, dear reader, adieu!