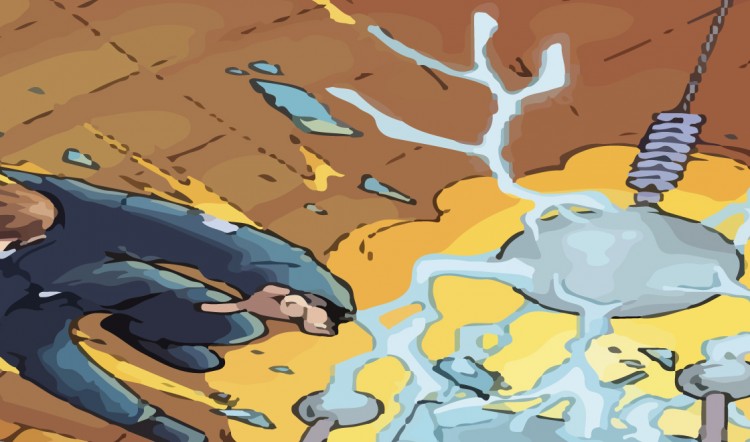 Double, Double Toil and Trouble
Hello All.
If a mad lab doesn't have secret things bubbling away, what good is it anyway, right? Well, we've got several items we're definitely on the cusp of talking about, but we can't quite yet. Things have to simmer a bit more. Everyone all together now. "Fire burn, and caldron bubble."
So, while we're waiting on that, what is there to talk about? Well, like we mentioned in the dirt, Orwell Industries is moving into layout.
What else? Hmmmm…the Iron Dynasty "Rough and Ugly Player's Guide" is soon to arrive in the hands of anxious playtesters. You know who you are. :)
From the "Still working on it department": RunePunk is undergoing a bit of retooling. Hey, it happens to the best of us and the rest of us. See that section of the website for more details.
Regards,
Sean
P.S. I promise as soon as I'm at liberty to tell some of the more tantalizing details of things, I will. I'm not trying to dangle carrots here, but I've learned something that I'll share with you. Things do not always go like you plan them. This maxim is especially true in this industry which is why people are reticent about revealing all the details about their neatest project until they unequivocally see the ink drying on the contract. Even then, it's not always a sure thing. I've had issues even then. Luckily, I take the high road when I'm able, but it has definitely made me more conservative on those points that are outside of my control. The ones entirely dependent upon my judgment, I'll boldly jump out there and talk about. How funny, this postscript ended up being larger than the script proceeding it. In any case, send your good karma my way, keep your fingers crossed, and rub any rabbit feet that happen to hop your way.