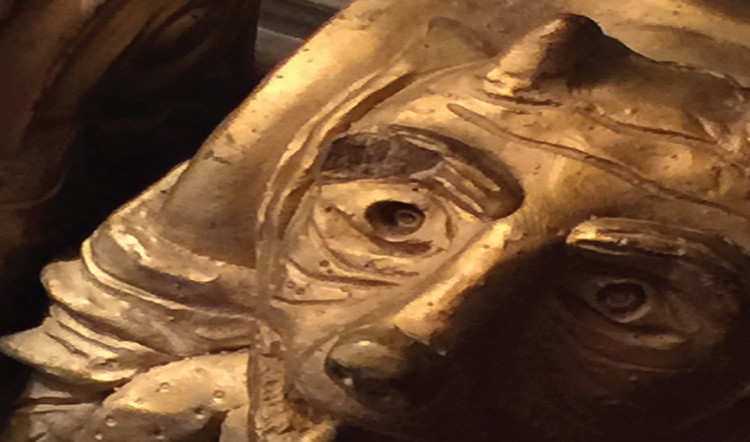 Friday, I'm in Love
Or is that, I'm in love with the fact that it's Friday? Or am I possibly being sarcastic, view this as opposite day and am not pleased with the progress of this week and my grand experiment of shifting my schedule around.
However, as with any bad experiment, variables existed I did not take into consideration going in, so I am uncertain what I got accomplished was a fair amount considering the external forces trying to turn my coal t-shirt into diamond-studded chain while I was wearing. I may eventually be pleased with the results, but c'mon, let me take it off first. For some reason, Spiders from Mars pops into my head, quickly followed by Diamond Dogs, and I find myself suddenly meandering Faulkner-style through the abandoned avenues of my consciousness, and even my spelling wants to slip into a mad jangle of random consonant dissonance. I assure you, if it does, you'll never know. That's what the back button is for. Even I have standards.
The week in review: podcast done, 1 project completed, another almost completed, some stuff the guys are working on is nearing completion, many phone calls made, and the web shop almost ready for prime time again.
But, do I really have to work tomorrow? Absolutely. I've got to wrap up this other thing I'm working on tomorrow, and I didn't quite get it done. I know some of you cats want to know specifically what I've been working on, and I suggest you listen to the East Meets West Interview as I talk about other stuff on there as well. I also have some nifty ideas about some future Razorwise Reports where you get involved a little bit as we meander through creating a little bitty setting just for the heck of it. We'll talk more about this down the road, but some of the directions my mind is drifting regarding some interesting thing to do with this shared space we've got going here. Or maybe I'll talk about more game theory. Who knows?
I know this week needs a fork put in it, but the shiny fork shall wait until tomorrow when I plunge into the heart of the latest Iron Dynasty adventure I've drafted. Wait? Did I say that out loud? Well, I'm too lazy to go back. Nothing but moving forward until close of business tomorrow. Go forth. Do good things. Until next time, I bid you, dear reader, adieu!