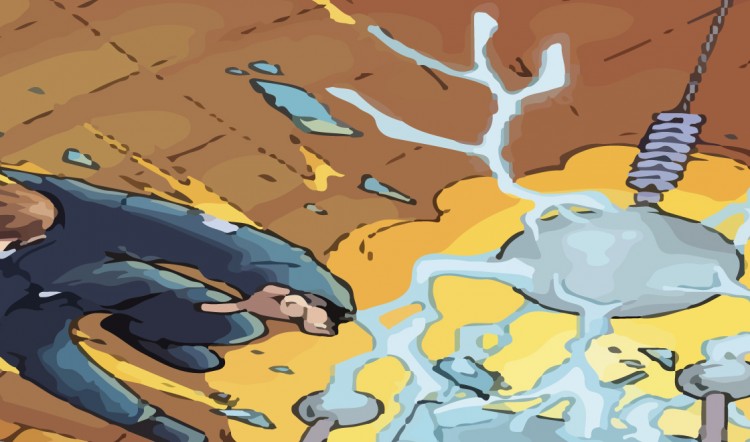 Is it March already???
Greets.
As RunePunk spirals closer to completion, I am again going to be attending the MidSouth Con here in Memphis and will be speaking on some gaming panels. It should be a lot of fun to look back on how far I've come in the past year. I certainly wish RunePunk was ready for release now and I could walk into the convention hall with a bundle of books with that "just from the printer" smell and lots of gorgeous, colored pages for fans to drool over. Not yet. Well, the year isn't over and the convention season is not quite upon us, so keep your fingers crossed!
Usually, I'm a bit more introspective here, but not today. I've got a ton of work to do, all game related. It is strange how things have transmuted during the journey from gamer to getting a license to getting published to making the True20 cut to wrapping up my first major book. The fun has never gone away, but there have been moments of frustration and fear that accompany the amazing heights of acheivement, however humble they may be. I hold to the maxim that "quality will out" and hope that you guys find all of my good efforts not wasted. I've tried to associate with great folks and listen to the advice of gamers of all types as well as those seasoned professionals without whom it would be even more daunting then it is. In other words, thanks to everyone who has lent their support, insight, and talents to Reality Blurs. We'll see that your attentions have not been misplaced.
Best Regards,
Sean