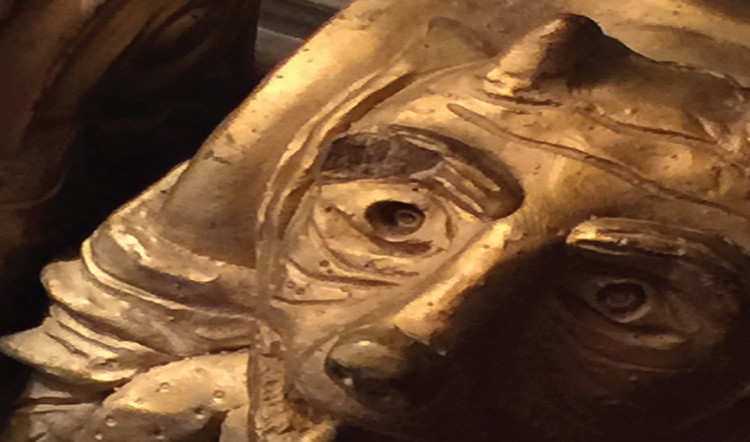 I've Got an Angle, Charlie
Paraphrasing a bit from Heavy Metal, I stretch from a day of wordsmithing and take a moment to ponder what I have wrought. I don't mean just today, but at the collective works of Reality Blurs. We've hit all kinds of genres and various systems, but I really feel we're getting into our stride. Sometimes–not too often, honestly–I poke my head up and look at the words and works and websites of other designers and folks and some of it reminds me of high school with various cliques over there and over there. (I'm pointing as I say "over there" in case you think I was stuttering.) It takes me back a bit (which is neither, here nor there).
I dig all the angles of approach people take to games, if not for what they have or have not accomplished, but the random parts of bravery and creativity it takes to come with some of the stuff we're seeing now. Some same traditional games are dead, to be supplanted by more next gen games. This is something we've heard off and on for years and no matter how long in the tooth someone may be. You never really know. Now do you?
I truly believe if people are doing what they love–not just taking a mercenary (or strictly workman's) approach to things, they can carve out a niche and do their thing as long as they keep the fire alive.
We've seen some big companies come and go. We've seen some smaller companies continuing along at a steady rate. I have to believe in my heart of hearts we're starting to hit our stride. I enjoy what I'm doing, and I'm happy to know some of you do too.
What brings this to my mind is the recent downturn with Borders. It was not unexpected. The writings been on the wall for some time, and anyone with an ear out could hear the rumblings in biz news circles for a few months now. I'm sorry to see them go. I dig the printed word, but I have to admit I never set foot in a Borders. I've been going to Barnes & Noble for a long time, and they've been my go to place. (Even before I got my Nook Color.) Still, I understood they were virtually identical, but B&N made a move into the e-book territory which is why I feel they're going to make it where other book stores may not. It's not all rosy for them, either. We had one of their locations- my favorite location situated in a converted movie theater with oh so much character, closed the end of the year, and that was a heart-breaker, so I feel for my friends and colleagues who spend their days in their local Borders and wonder if it's gonna be around much longer.
Why, do you ask, am I talking about this? Well, it's topical, but it also gets to another point about too big and passion. There is another bookstore here in my home town that has been in business for over a century. You heard right. One hundred years. Could you imagine doing anything for a hundred years? Of course not! And if you happen to be thinking what I think you're thinking, you certainly won't be able to do that either. (Ahem. I'm, naturally talking about video games here.) This bookstore of which I speak, Burke's, is family owned and operated and has moved once, ever, since it's been in town, and that's because they're demographic moved. Why have they survived? They are passionate about books. You can find all kinds of amazing books, and they are more than willing to help you hunt down books as well. Good people. Passionate people. They have their niche, and they never tried to smear their names across a thousand locations worldwide. They are quite happy and content doing what they do.
I'll continue to pound out the words. I'll continue to talk with you. I'll consider to do what I do with my own style and sensibility. I have a wealth of ideas I am looking forward to exploring and sharing with you. No worries. And maybe, just maybe, we'll get to game together some time. How about that?
Until next time, I bid you, dear reader, adieu!