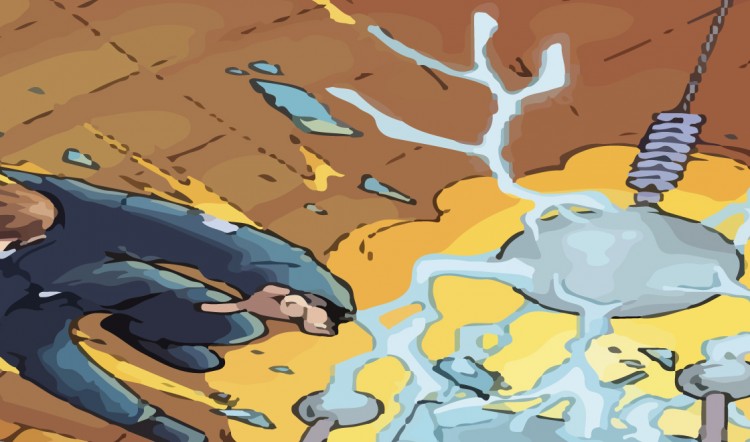 Let's see your I.D. and RunePunk Revisted
Hello All.
The Iron Dynasty Rough & Ugly Player's Guide has now made it's way into the first official playtest group we've had. We're not nervous, but excited to have ample lead time to have a proper going through by a group of dedicated gamers. Sure, there is a lot more flavour that I've yet to put into it, but I want them to focus predominately on the archetypes that I've included. The tricky part was providing them with enough context in and collating notes and details from various files I've been collecting. When I was about to send it off, I realized they needed a map as well. The Lands of the Iron Dynasty are not exactly the Japan you may know or think you know. Certainly, familiar elements exist, but we're moving it firmly into the fantastic. Don't know what a Kikai is? Boy, will you be in for a surprise!
Interesting sidenote: when I develop the map, rough and ugly though it may be at times, it roots everything firmly in my head. For some reason, getting the map for a fantasy world shifts my thinking from the abstract to the concrete. The, okay, I know where this is, sort of perspective. I've long loved maps and can put together a pretty nice one time permitting, but I'm a bit too busy at the present to much more than sketch out the concept to hand over to my artists who can pretty it all up for me.
And now that that's in their hands and Orwell Industries is out for M&M Superlink and soon SW, I'm able to give RunePunk the priority attention that I've been saying it will get. No. Seriously.
I got some more nifty stuff from Clint for RunePunk and the refinements are moving closer to where they should be. It's about time for that long promised sneak peek.
Regards,
Sean