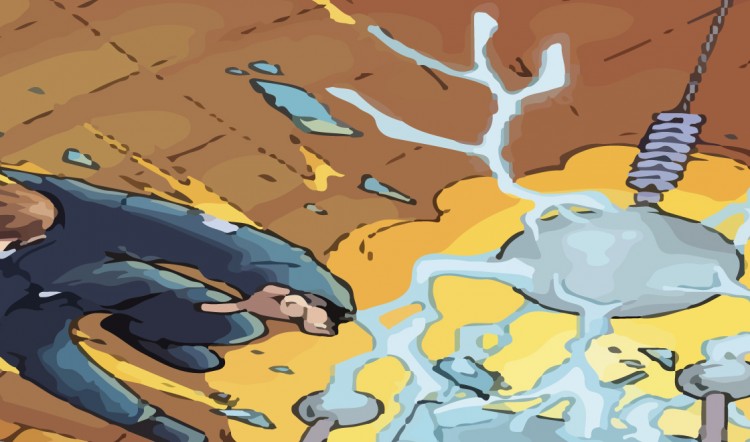 Missive #22: Inspirations
Today I'm changing pace a bit.  There are some awesome websites out there that can be a gold mine for the clever Director while running Agents of Oblivion.  www.spyaccess.com offers great information on spy cameras, bugs, skip tracing, surveillance, bug detectors, as well as recent spy related news stories.
http://news.discovery.com/tech/ten-trickest-spy-gadgets-ever.html  This is a great article with pictures of the top ten spy gadgets used today.
http://www.guardian.co.uk/world/mossad This website contains the latest on Mossad's activities and high profile news articles from around the world that can easily become the backdrop of a mission.
Of course there is www.cia.gov/   which details the Central Intelligence Agency of the United States.
As for gaming sites, my favorite  is www.theagencystar which includes tons of gaming material, ready-made missions and after action reports.
Why post this stuff?  I love taking real world situations, adding Oblivion's flavor and creating missions around it.
Now for inspiration:  Brad Thor's novels with Scot Harveth are awesome.  I tried Matthew Dunn's Spycatcher that had some good points, but overall read like a bad 80s "I'm a badboy and do it all my own way movie."
Vince Flynn's Mitch Rapp novels are great, especially American  Assassin.
As for movies, I still think Ronin is one of the greatest movies ever!  I also loved  all the Jason Bourne novels and movies.   Of course I am a James Bond junkie, I even like the really bad ones.
I'll leave ya'll to it and look forward to hearing what your favorite websites, novels and movies are.