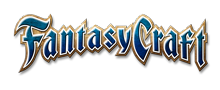 Old School Fantasy #1 (Fantasy Craft Edition)
Old School Fantasy comes to Fantasy Craft with our first release, A Keg for Dragon, now available at both our store and DriveThruRPG.com.
Northpoint is a remote village with no particular claim to fame other than its location in the foothills of the Ridgeline Mountains, home to an ancient dwarven kingdom known for its potent whiskey. Our heroes are traveling there to visit an old friend, an acquaintance, or to follow up on some rumor of your choosing when they are drawn into the village's dilemma. The Iron Legion, a vicious tribe of imperialistic orcs, has recently begun to threaten the villagers, and have already cut off most travel along the North Road. Their intent is clear – the conquest of Northpoint. For some reason, the Compact of Clipwing has not been honored, and the dragon that protects the village is nowhere to be seen.
A Keg for Dragon is a delightful fantasy adventure designed to be played in a single evening for a group of 4-6 players. It's a lighthearted romp complete with townsfolk, orcs, goblins, a dragon, and a keg of whiskey. Using the scaling rules of Fantasy Craft, you can play this with characters of any level. It works well for a campaign kick-off, a one-off, or is easily integrated into your own campaign.
This is an officially licensed product for use with Fantasy Craft.