Orwell Industry Concept Art
Hello All!
I nearly forgot to get this stuff posted. Busy week and all.
Following you'll find three sample pieces to show you how stuff goes from rough to polished.
This is the corporate HQ of Orwell Industries and the direction we're wanting to go for the cover.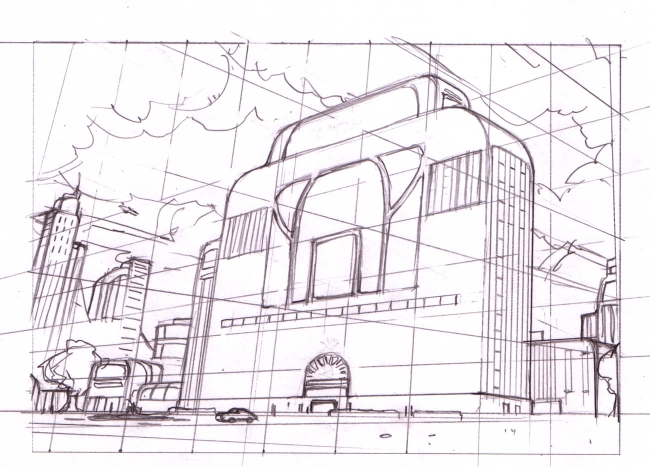 This is the original illustration we got in for the company founder, G.T. Orwell. He looked a bit more jovial than we wished.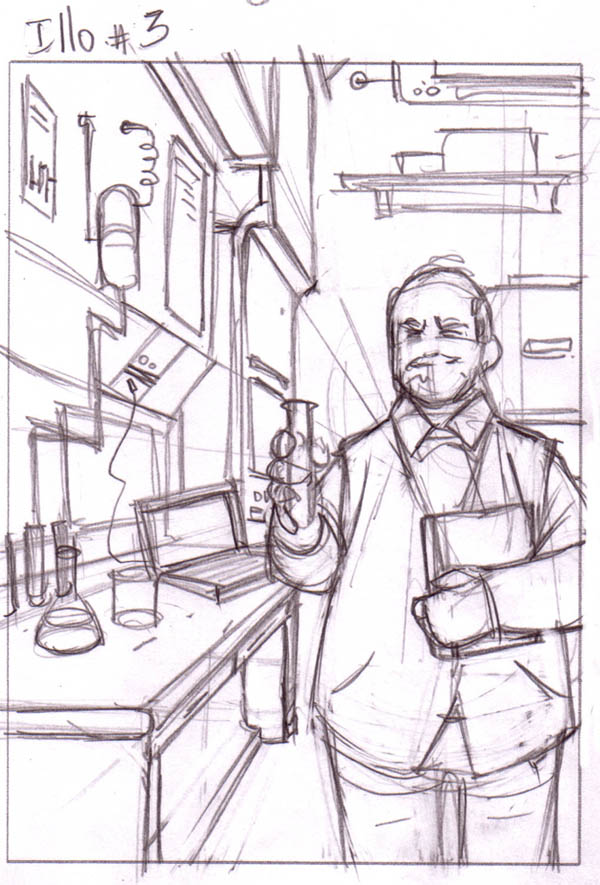 The second iteration turned out more as we originally envisioned.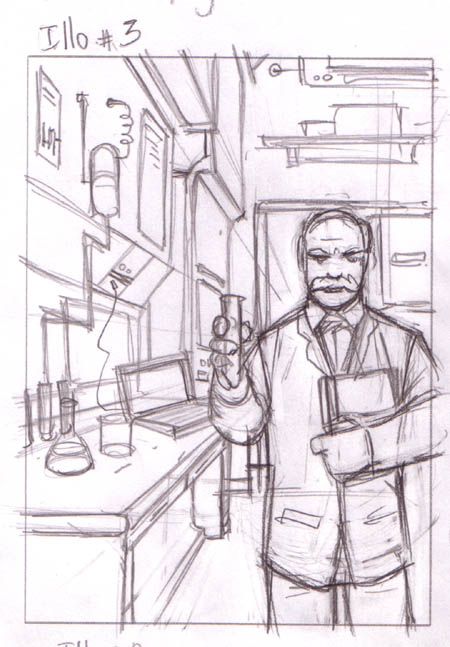 Finally, we have the illustrious Doctor Zeroster, the Chief Technology Officer.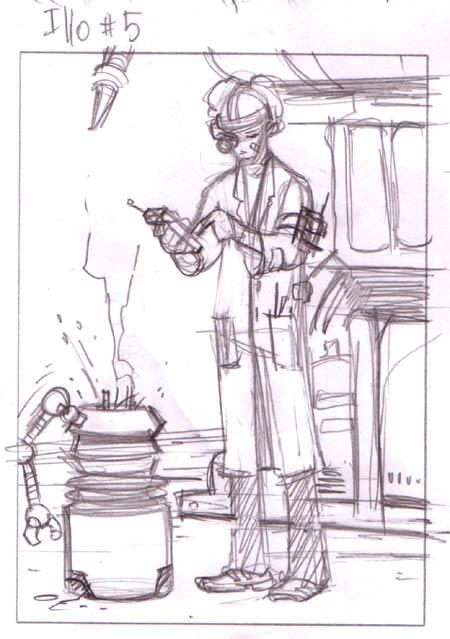 In the weeks ahead, we'll show you how things migrate from this stage to the next and discuss other aspects of preparing work for PDF and print.
Regards,
Sean