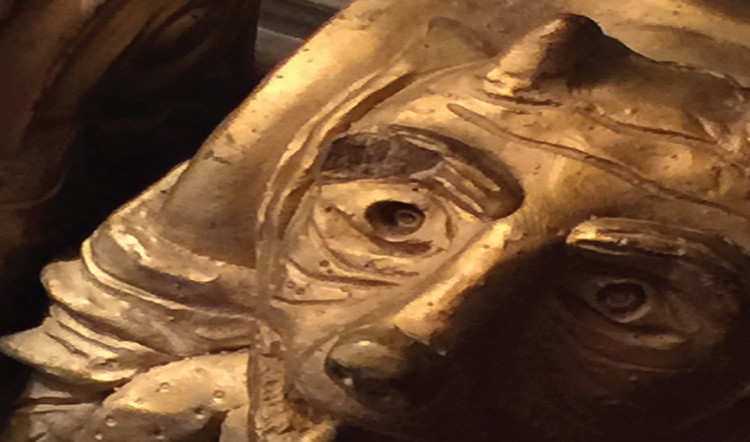 John Rogers' Journey into Oblivion and Other Items of Interest
Hello All.
I told you that there would be some big news this week and there is.
John Rogers, hot screenwriter, comic book writer, and gamer guy, contacted me last month expressing interest in working on Agents of Oblivion. John, a big fan of both True20 and the setting concept, contacted me out of the blue and I, totally unfamiliar with him, started googling.
I gathered he was that John Rogers who numbered The Core, The Cosby Show, and Jackie Chan Adventures among his credits, so needless to say, I was more than a bit interested. But did he have game? Sure, professional writers can write, but can he game? I'd have to find out.
We set up a phone conference and I immediately found John to be an interesting, amiable, humorous guy with a quick wit and quite a fast talker. You've got to remember, I'm a Southerner and am not typically used to the speed of the West Coast Hollywood set, so it took me a few minutes to catch up. This first call was a mutual feeling out process and left my head spinning, but I got a good vibe from John, so I sent him the draft of Agents of Oblivion to look over and see if it's something he could sink his teeth into.
I've learned that it's better for all parties involved to see if it's something they're interested in from the outset and don't try to sugarcoat the projects. While I like Agents of Oblivion, why shouldn't I, right? and it passed muster with Green Ronin, John needed to see if the flavour of horror and espionage I concocted jibed well with his interests.
So we agreed, he'd look it over and then we'd have a subsequent phone meeting to settle things out. Well, he looked it over and he shot me an email stating he liked it. He wrote that he especially thought the Fear and Terror charts were cool and enjoyed how I handled gear, but, here's the interesting part that really convinced me that John would be a good fit. He asked specific game mechanic questions. John did not just talk the good talk, but, evidently, rolled the d20 more than once and broke down my character genration rules. He did tell me on the front end that he was a physics major back in the day and likes to number-crunch.
The follow up call was particularly entertaining as I told him about the vision and scope of the Big Book and we began discussing specifics such as gear and gadgets and chase rules and recovering from terror and other crunchu bits that will serve to expand and increase the Agents of Oblivion setting. He got excited as I did when we talked about certain areas that needing tweaking and collapsed into shorthand allusions of movies, tv series, and comic books. Ultimately, I came away with that good feeling I get when I talk to others in the industry I respect and admire. You know who you are.
Oh yeah, John also is the guy working on The Blue Beetle for DC Comics. My understanding is that he got the gig in a most unusual way. I'm not surprised. If you want to languish about his website and benefit from his entertaining insights, click here.
Other items of interest are in the Powers & Perils section of the site have been updated with some nifty concept art. I slid that in last Friday night as I promised, figuring this news would probably make any other nifty news pale by comparison. :)
Welcome aboard, John, it's gonna be a fun ride!
Regards,
Sean