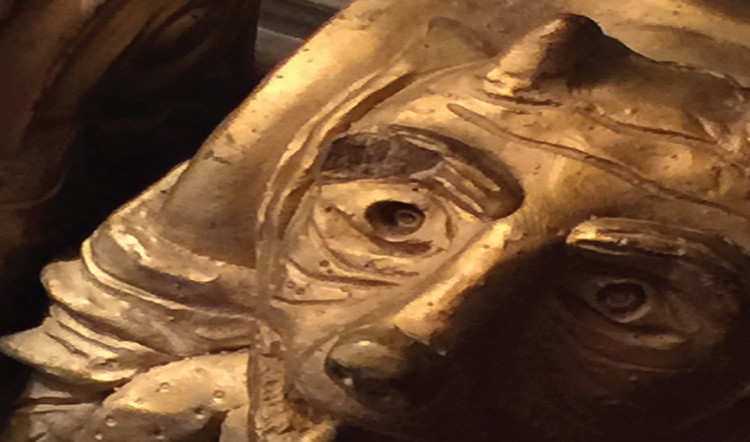 Skills and Niche Protection [Pt. II]: Seeking Solutions
While I did, admittedly, ramble a bit yesterday, I was wrapping my head around the question of skills and niche protection. Putting the words down helps tremendously with my thought processes and helps me distill things down more as my mind twists them around until I'm able to properly frame things out.
If you provided commentary yesterday, I want to thank you for your feedback and encouraging me to crystallize this discussion.
Here's the question I'm trying to answer:
How static should skills be?
I know there is no ultimate answer to this question. There are three camps [1. I know there are gamer types defined out there, but I'm wanting to classify it just a bit differently for the purposes of our discussion.]  (or philosophies) which would each give the expected answer.
The Absolutists: If you're a member of this group, you most likely  fall into the "RAW" [2. Rules as written.] segment of gamers and will use those rules for better or worse, even if you know they are wrong or fly in the face of common sense. There is a certain comfort to gaming with folks in this group, you know the blade slices both ways and you can hoist them by their own petard. The absolutist running the game will provide NO WIGGLE ROOM. If you need LEVEL 5 SANSKRIT to read the scroll to banish the demon and no one has it, you can expect a bit of hell-fire to come your way. As a player, he likely polices other players to ensure they are following the rules. He will never deviate from the rules, but will certainly use the rules to his advantage.
The Situational: This group contains the folks who are comfortable with adjudicating on the fly and are sprinkling their games with a pinch of common sense. The GM adjusts things as necessary and is not afraid to slay a sacred cow or two along the way. This guy strikes a middle balance. As a player, he will state his case but not get so twisted up in the details, though, in some instances, a debate can ensue, slowing down the game for everyone.
The Flexible: This group consists of those who let folks get away with anything. The Helper GM most likely falls into this camp, by taking nearly any skill thrown out there and letting it be applicable to the situation. You don't have LEVEL 5 SANSKRIT but you have Knowledge (Ancient History), go ahead and roll! Depending on the genre and campaign style, this philosophy can be okay, but if used and abused it totally eliminates niche protection, but certainly moves the game forward, regardless.
The thing is there is no right or wrong, nor does one group usually consist of the same types of gamers, though they are usually dominated by one mindset. Like, naturally, attracts like.
I've fallen into all of these camps at various times. When I'm playtesting some of my own material or trying out other games for the first time, I want to play RAW. This gives me the best idea of playing the game as envisioned by the designer(s). If there is a break between the rules and the intended goal, that points to muddied thinking on the creative side. I should not have to patch the rules to be happy nor twist them to fit a certain style or atmosphere. Believe it or not, I don't want to tweak the rules to another system I'm wanting to play for fun. [3. Business, on the other hand, is business. I have no problem rolling up my sleeves and adjusting the rules to match my vision.] I want to get on with the story. Let me be my character and roll my dice and I'll be happy. I will admit I'm not a big fan of the subsystem however splendid folks might think it is. A system should be elevated to match up with the rest of the mechanics. This is probably the biggest problem I've had with chase rules, except, most lately with FATE and Savage Worlds Deluxe. While neither are perfect, they are streamlined and quick enough, they do not cause pain. Before you say "Sanity is a subsystem in Realms of Cthulhu" , I will counter it is an integral part of the genre and was carefully raised to be on the same level as physical damage. I tend towards situational in most of the games I run personally, and lean heavily into the absolutist camp when running con games. I want them to get the game I created and take away my vision, not wondering later after getting the game why I ignored the rules I sweated to develop. Finally, the flexible camp is the one my whole group is using currently. There are only two players and one GM. Game can grind to a stop if you are an absolutist. I'll say we vary between situational and flexible, but flexibility is important if you want to tell a story. However, there can be times when if all characters can do everything there is a sacrifice of individuality and it can become an entire "what's the point?" type of exercise.
Now, I've answered how static skills should be, I'll try to take a run at how the rules should best represent these philosophies in play first of the week. I'll be a bit too busy to give this it's proper due. Let me know if you think I've answered this question fully and feel free to provide additional points and counterpoints so we all may benefit be a larger knowledge pool.
Until next time, I bid you, dear reader, adieu!