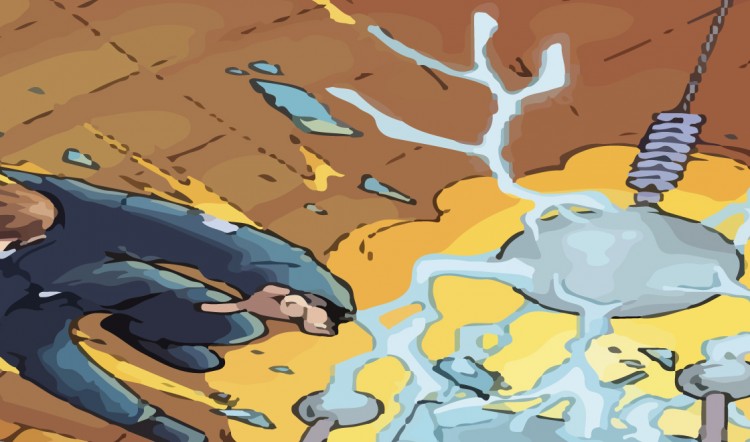 Been a long time
Every day, I've been writing like blue blazes and keep meaning to update the website, but sometimes not a lot is happening that is a) interesting or b)something I feel comfortable sharing with you. It's not like you need to know whether I have a head cold or a back ache.
This is where you come for what's going on. So here goes, here is what's going on…
Butch Curry, yes, that Butch Curry, is busily working on an M&M project of maximum coolness that you will all most certainly dig. I've got one artist lined up and will have this out early next year.
Myself? Still working on the final touches of the RunePunk Player's Guide and am getting it in the hands of a larger number of folks to eyeball before it goes to layout. I'm wrapping up the GM's section of the book and the more I look at it, the more I've decided that I've got a hybrid on my hands.
RunePunk is a concisely written plot-point book, but it's not just that. It's fantasy. Pure, unadulterated fantasy that I have created as much whole-cloth as I can. Sure, you'll find influences in there- whomever isn't influenced by the external is definitely delusional on some level or other- but I've got a great degree of weirdness.
I've also built in a great deal of flexibility. RunePunk isn't meant to be a throw-away, once only kind of thing, it's got a broader scope than that. The city is enormous and detailed enough where you can explore the city that is the world and still have some room to throw in your own stuff. I don't know if I've publicly mentioned this yet, but in Runepunk, you should be able to throw in one of your other characters into the mix if you so desire it. Peg Leg Pete or Machine Gun Maggie is more than welcome. The reasons for there appearance are easily enough explained within the context of the setting. Will they experience culture shock? Sure! But it's a fantasy thing.
Each of the 5 races has a slew of edges specific to them and certain care was taken so that the humans are not a cast-off race either. They have specific edges they can take and are designed to showcase their greatest strength- flexibility.
Going back to the variance of RunePunk in an open-setting versus plot point book, you can carry on with RunePunk after the initial blush of playing through the campaign. Support materials are in the pipeline for RunePunk and its fans, rest assured. So, this is what I've been up to and why I've been so quiet. I'm planning. I'm working. Most of all, I'm writing.
Best Regards and Season's Greetings!
Sean Preston
President, Reality Blurs