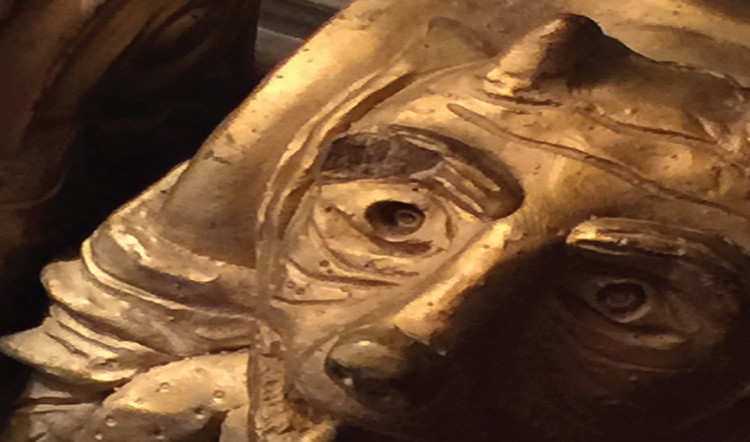 Constructing Plot Points
A thread came up on the 18th of November and I gave my insight after having completed the plot points for RunePunk: Steam and Shadow. I got some good feedback about it, so I thought I'd post it here for your edification. You may also wish to go back and look at my post on sources for inspiration. ;)
I'm going to lead off by defining plot points for the unitiated.
Plot Points are major adventures that advance the story. Not to be confused with a metaplot which is the overarching storyline. I liken them best to triggers in a video game like Final Fantasy where you can wander around (i.e. take side adventures), but when you accomplish a major task (i.e. slay a boss, find someone, etc.) you move the story ahead and change the environmental factors of the world. Rinse and repeat until you reach the story's final logical-branch point of "defeat the bad guy or fail terribly" (and reload from last save point.) ;)
Now, on to this whole plot point business.
* * *SNIP* * *
I'll offer a few of my own thoughts with the following caveat borrowed from Kipling as a preface. "There are nine and sixty ways of constructing tribal lays, And every single one of them is right!" and this is just as applicable when writing game stuff.
1. Draw up a map of your campaign space.
2. Label it with appropriately good names.
3. Think up the focus of your campaign.
4. Think up the opposition (beasts, organizations, etc.)
Now, with all of that in hand, you're ready to get down to the business of the Plot Points. One of the interesting things about Plot Points is that they should be designed with a twofold purpose. The first is to advance the storyline and the second is to help reveal a bit more of your world to the players. Think of a good novel or a good movie, that's what they do. Heck, even bad movies and low budget flicks are good to watch too as you can see where they had to choose certain scenes.
If your world is like Tomb Raider, you want to whisk your characters across the Aegean Sea in search of ancient artifacts or to the Jungles of Guatemala for a reason. Dust off your Indiana Jones DVD for inspiration. If your world is a dystopian city of broken social strata, put your characters into situations wherein they see the contrasts clearly. I often use Star Wars analogies when talking to new gamers about Savage Worlds. Ahem, returning to the list.
Remember, you don't have to have your ENTIRE cast together yet. As you develop your plot points, ideas should suggest themselves. Jot those down. They can be later fleshed out into Plot Points or they might work as a small diversion, a savage tale, if you will.
5. Create a laundry list of Plot Points. I'd suggest anywhere from eight to twelve. Come up with a nice introductory Plot Point…the reason the characters are all together, whether it's a shipwrecked crew of pirates or a group fighting the growing forces of darkness and, as you define and refine your focus, look towards where you want everything, ultimately, to end up. You want the climactic finish, but that doesn't necessarily mean tearing your world apart in the process.
6. Define and refine. After you've got your list of Plot Points…start fleshing them out. Leave the game mechanics until the end of this process. You don't need to engage that side of your brain until you've got everything else down. And, regarding working on your Plot Points, work on them in whatever order you'd like, as it should be a somewhat fun process. If you're boring yourself at this stage, you're not going to instill fun in your gamers.
7. Spit and polish. After doing all of the suggested stuff (above), go back and add in the stats for characters and creatures. This is where the game system is particularly kind.
Hmmm…anything else to add. Probably. I'll mull things over and probably revisit this thread again if there is any more interest.
Hope this gives you some insight.
Regards,
Sean
* * *END SNIP* * *
Note: The above was posted on November 18th at 5:07pm, so you now know that I DO post regularly, not necessarily on the Blur website. I want to say that I'm currently reading a great book on Writing for Interactive Media that I'll break down after I get an opportunity to fully absorb it. In the meantime, have good holidays, get your shopping done, and enjoy life as best as you're able, whether that means gaming or dancing or whatever. Getting to the destination is great, but the journey along the way can be quite pleasant too if you let it.
Sincerely,
Sean