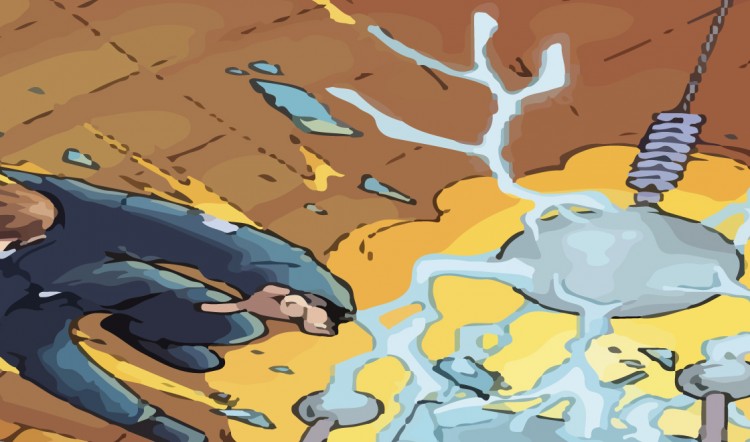 It's All About Balance!
Hello!
I still have to get the pictures up. I got the disc from Stacy the other day, so the onus falls upon me to upload them. They don't look to bad, but they look nowhere nearly as amazing as the mindblowing job he's done on the painting. And the rules for Showdown Edition? Nothing but butter. It's been a long time coming, but we've got a lot of stuff ironed out for SE, and we'll be giving them a grand reveal at Origins in a handful of weeks. One thing it's okay to say is that we did migrate to the Way of the Brave and it works well for the SE. Despite warnings to bump up armor value, we had been a bit forward thinking and have some broad armor ranges available in the full setting book that covers this pretty well.
The Sins of the Samurai, the companion RPG, will be quite integrated with ID: SE, as of this writing, owing to their parallel development and you should be able to play out some of the battles that transpire in the setting book with SE if you want a nice break from RPG and want to draw some blood or see the world from another lens. We'll be addressing how to handle your own character in the battles, so you can move in and out from the RPG to the SE with little hitch.
I wanted to give you all a heads up and plan on getting those pictures up in the near future.
Regards,
Sean