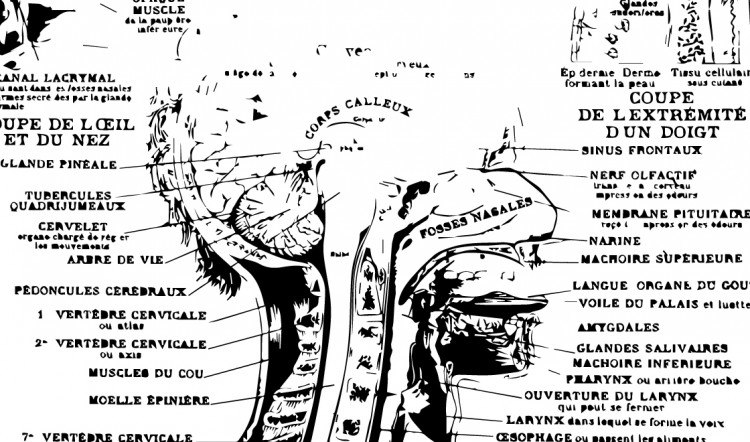 Reality Blurs to Publish Licensed Call of Cthulhu Products for Savage Worlds
We are excited to announce that we are the newest Chaosium licensee and look forward to introducing the Mythos into Savage Worlds! We are greatly honored to work with such an outstanding property for such a terrific game system.
When one hears the name Lovecraft, one's mind wanders to dread things, alien things, things that are dead, and things that are not, and things that are beyond the ken of humanity. In other words, one's mind goes to that
venerable creation of a New Englander many years past when society was dealing with the strangeness of science and the potentiality of a world without religion. Lovecraft introduced the possiblity that there were indeed gods, ancient gods, alien gods, to whom all the glories and wonders of our civilizations and the vainglorious illusion of our cerebral superiority were as nothing. In short, we were nothing. So frail were we that even a glimpse at one of these dark denizens showed us how fragile we are. The Mythos revealed the atavistic nature of our humanity and the potentiality that this world was all there was and the powers beyond ourselves, the ones we sought solace in and turned to in our hours of need were the grandest joke of all, for these very creatures viewed us as little more than playthings if they viewed us as anything at all.
I was fortunate enough to grow up in a house full of pulp; old, dog eared books were laden upon our bookshelves intermingled amongst the likes of Edgar Allen Poe, Lord Dunsany, Sir Arthur Conan Doyle, and the classics of Twain and his ilk. As much as I enjoyed a spectrum of fiction in my youth, I was always fascinated by the strange focus of Lovecraft and his obsession with the bizarre. To me, it seemed, Lovecraft did not so much write strange and weird tales, but reported them. His stories ring with a disturbing resonance that lasts beyond the written page.
Returning to my young adulthood, I also had the rare opportunity to grow up in a hobby shop. Not the quaint world of trains and models, but one of fanciful knights, fearsome dragons, and chests of gold. In more simple
terms, D&D. I loved the game and the books of dark fancy soon were disregarded as I bathed in the works of fantasy authors. However, when I got to the hobby store from school one day and began unloading inventory, what did I discover? My brothers had ordered a new game from a fl edgling company calling itself Chaosium, a game called Call of Cthulhu. Soon we dove back into our passion for scaring each other senseless, one well served by the game, and some of my fondest game memories were of our characters exploits and how we went mad or died in some fantastic fashion. Call of Cthulhu taught us several lessons. The first one was not to get too attached to our characters and the second one was the fine art of roleplaying. In this unforgiving and merciless world where dark gods lie sleeping, your neighbor may be a cultist, guns are lethal, magic is dangerous, and the more you learn, the less you really feel you need to know, this is the dark gift we were given.
In 2004, I received another present, the gift of an innovative game system that struck a chord within me, a system that catalyzed me to actually pursue a longtime dream, a dream of writing in the gaming industry, and for that I owe much thanks to Shane Hensley and his Savage Worlds system.
Now fortune has afforded me the opportunity to delve into the darkness of the Cthulhu mythos and do so with one of the most flexible game systems I've ever encountered. If you already play Savage Worlds, I'm preaching to the choir, for those are reading this because of the mention of Cthulhu, I tell you, you're in for a real treat, because now it's time for me to put away my dreams and get down to the nightmares that dwell just below the surface. If you don't think Savage Worlds can handle horror and grit and send rash characters to the morgue or the asylum, I assure you, you are mistaken.
Already a dark team assembles to guide you into the Realms of Cthulhu!
Best Regards,
Sean Preston