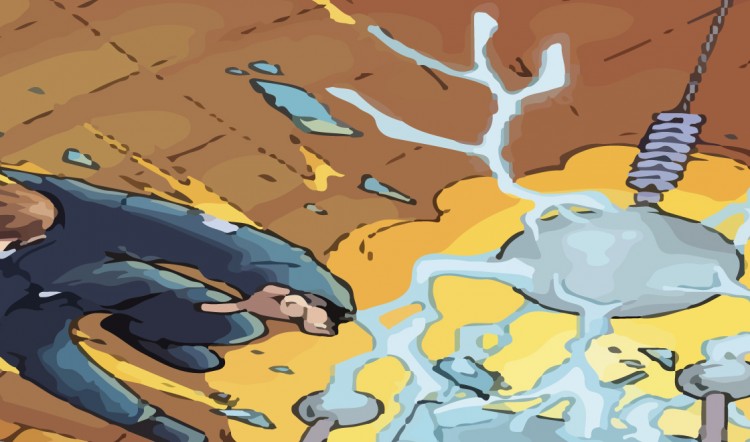 This Week's News…I've Update the Website and Other News
Hello All,
The big news is after an unscheduled absence, I've posted again to the site. Yeah, I know, what's my deal?!
The truth is, a lot's been going on again. I'm in the crunch stages of layout and am breathing steam and shadow on a regular basis. That's right, RunePunk is at the fore, but I'm also working closely with the stupendous Matt Kaiser on the monstrosities that shall populate the nightmare world of Agents of Oblivion. Certainly, you didn't think the Pandora Institute would be your only problem, did you?
Additionally, I'm scribbling away on some other projects that shall be revealed in due time. I did talk with Stacey Young earlier today regarding progress on the Iron Dynasty miniatures development and that's proceeding apace and I look forward to meeting with him the first part of November so we can gather playtesters and what-have-you. Iron Dynasty is going to rock hard as a minis game with its multiple clans, troop types, and other assorted madnesses.
So, if you've tried to call me or email me and I seem to come across as either non-responsive or sounding like I'm being pulled in a million different directions, you're definitely right.
I've also got an interesting POD announcement to make in the near future, but we'll hold off on that at present.
Regards,
Sean